---
Today's global corporations have minimal insight into and control over one of their most valuable assets – their enterprise content. Content is everywhere: dispersed across cloud services, networks, local and remote offices, ECM platforms and within business systems and applications.
Understanding the full scale of the content, its location, its value, and the business risk is an immense, difficult, and growing challenge, leaving organizations vulnerable to significant risk or lost opportunity.
A single platform to safeguard enterprise content and reduce corporate risk
DryvIQ provides a platform and suite of products that employ modern advances in artificial intelligence and machine learning technologies to seamlessly unify three core dimensions of enterprise data management, providing a single platform to discover, migrate and govern unstructured data across all connected content systems.
Access to any connected source and discovery of all enterprise content

Identify and detect sensitive data and documents

Audit and remediate sensitive document labels

Automate policy enforcement to make content "actionable"

Continuous governance and oversight to safeguard content
DryvIQ empowers organizations to identify, organize, analyze, and safeguard their enterprise content by providing a holistic platform that enables the automated remediation and orchestration of content across information silos to support regulatory compliance, enhance business productivity, and mitigate corporate risk.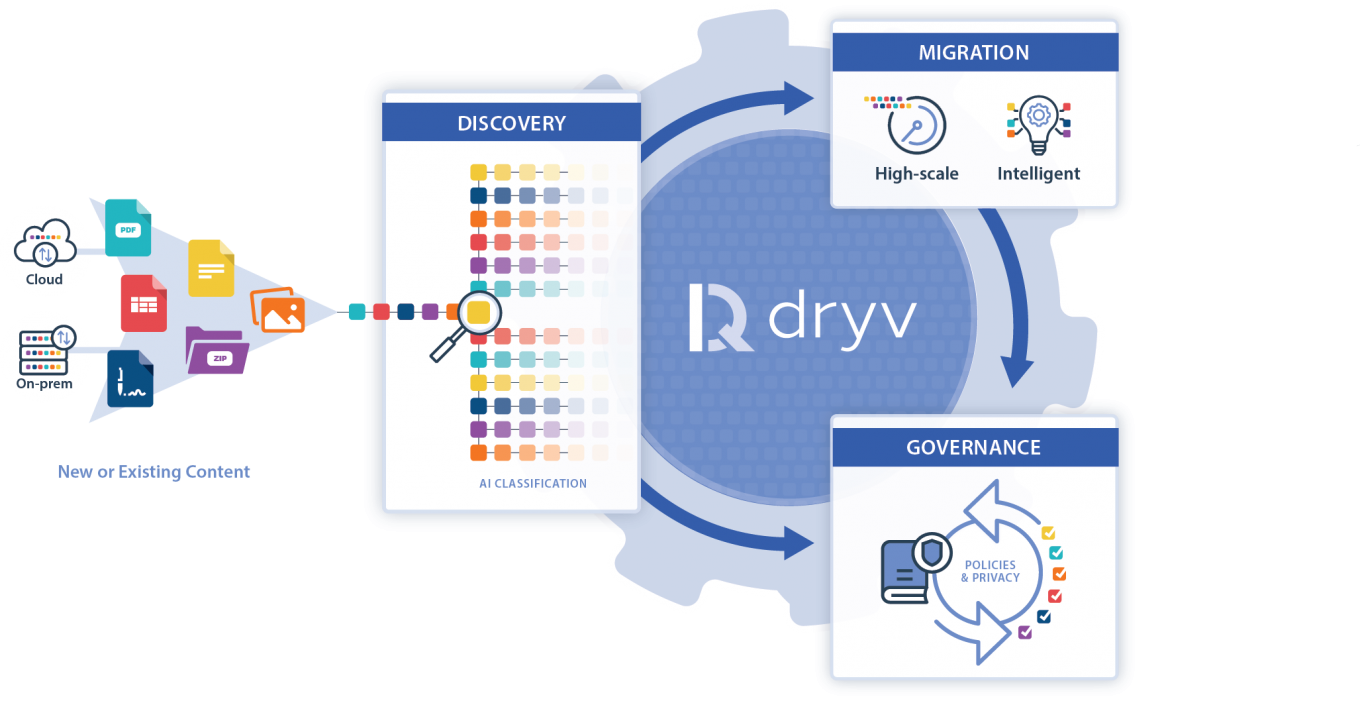 of enterprises have little visibility into what's happening across their content—let alone how to manage it.