451 Research Coverage Initiation: DryvIQ kicks into gear with focus on AI-driven content governance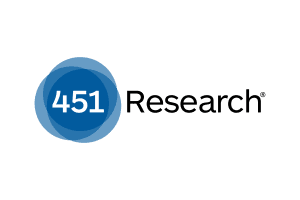 Unstructured content remains a large proportion of most organizations' data, yet this information is routinely not governed as consistently as more traditional structured sources. A lack of governance and visibility for unstructured content can muddle attempts at productivity and insight. We at DryvIQ are evolving our historical focus on unstructured file transfer and migration to a stronger focus on AI-enabled discovery and governance.
DryvIQ (formerly SkySync) is leveraging our historical savvy in unstructured content management and high-fidelity file migration, and applying those technical abilities to build more automation into the data discovery and policy management processes, primarily focused on content such as documents. Providing an enterprise data management platform, DryvIQ accesses data in almost any location, and has been extending automated and AI-driven capabilities to enhance content intelligence.
Upcoming Webinar: Tuesday, September 27, 2022 | 1:00 PM EST
Mergers, acquisitions, and divestitures are complicated and fraught with risk. The explosive growth in unstructured data as well as the proliferation of global data privacy and data protection regulations continue to compound the risk associated with inadequately managed sources of enterprise data. The resultant effect has complicated the process for all involved in these transactions.
This webinar will address how proper diligence around unstructured data can reduce transaction friction and mitigate risk, while also potentially shortening the transition period. With a better understanding of unstructured data, the enterprise can identify and address immediate vulnerabilities as well as spot opportunities to increase long-term business value. In the case of divestiture, the business can better control what data stays and what goes, minimizing the risk of losing sensitive and valuable information. Learn how organizational trends are shaping the opportunities/challenges associated with data use and management, and how emerging technologies are enabling organizations to streamline M&A transactions on all sides of the deal.