---
Automated rules-based policy enforcement
DryvIQ's holistic approach streamlines governance and compliance by automating the movement, actions, access, and labeling of unstructured data.
Controlled by a unified set of configurable rules that are applied across all file and data sources — cloud or on-premises — organizations can automatically enforce corporate and regulatory policies negating the reliance upon user input and manual processes.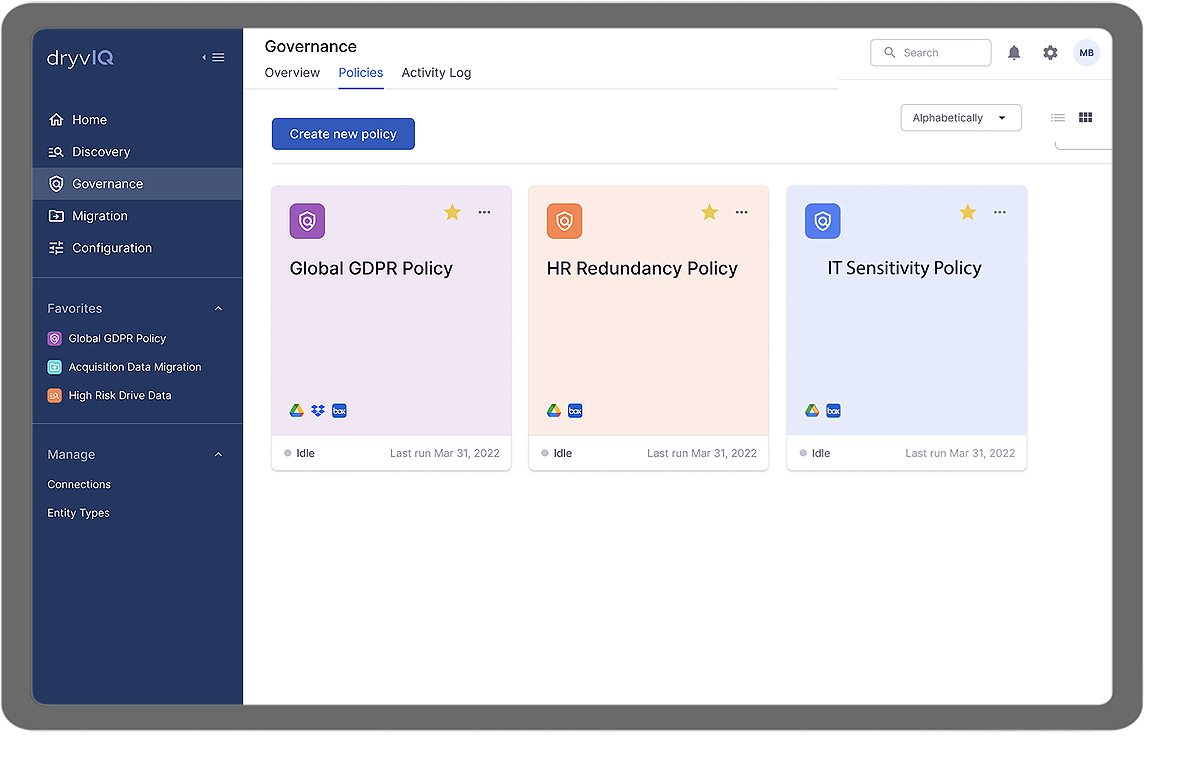 Enforce policies to fully automate actions for unstructured data
Based upon classification labels, permissions, usage, and other parameters — customizable policy "actions" can be automatically invoked. Actions are a unique sequence of configured rules that perform one or more tasks such as:
| | |
| --- | --- |
| Notify users, group or individual | |
| Quarantine the selected file(s) | |
| Remediate the selected file(s) | |
| | |
| | |
| | |
| | |
| | Send data to other system |

Schedule a demo
"DryvIQ has consistently offered solutions to our complex requirements."
Ellucian simplifies how their workforce does business, enables remote collaboration for more than 3,000 global users.

See how they did it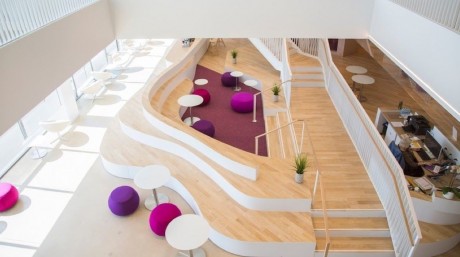 DryvIQ offered an efficient and cost-effective solution.
Ovidiu Diaconeasa, IT Systems Infrastructure Lead
Third-party application & system integration
The platform's System Developer Toolkit (SDK) can be also leveraged to integrate data and launch events within:
Microsoft's Information Protection (MIP)
Box Shield
ServiceNow (ticketing system)
Vera, Microsoft, and Symantec Encryption for Information Rights Management (IRM)
Vera, Microsoft, and Symantec Encryption for Digital Rights Management (DRM)
Trigger workflows within 3rd party document management (DM) systems
Trigger workflows with 3rd party enterprise content management (ECM)
Learn more on "Integration API"
Configurable policy rules
One of the primary goals of classifying unstructured data within a policy are the "rules" that place it within a specific policy group(s). Most all organizations utilize classification as an element of their governance policies, along with written guidelines for users to contemplate when making decisions on determining classification and subsequent actions.
DryvIQ supports this process with an out-of-the-box entity library, A.I. modules, and the ability to extend or customize both. You can define the rules to meet your business needs regarding:
Specific policies
Guidelines
Regulations
Use cases (as necessary)