---
Delivering a robust enterprise data management framework, the Dryv platform streamlines governance and oversight by automating the movement, actions and labeling of content controlled by a unified set of configurable rules.
Companies can enforce corporate and regulatory policies driven by configurable rules which are automatically applied to content—negating the reliance upon historical manual input and processes.
---
Based upon classification, customizable actions may be automatically triggered—a unique sequence of rules can be configured to perform one or many tasks depending on the governance policy.
Notify users or any selected group or individual

Quarantine the selected file[s]

Remediate the selected file[s]
For other uses, the Dryv platform's system developer toolkit [SDK] can be leveraged to create custom actions within:
Microsoft's Information Protection [MIP]

ServiceNow [ticketing system]

Vera, Microsoft, and Symantec Encryption for Information Rights Management [IRM]

Vera, Microsoft, and Symantec Encryption for Digital Rights Management [DRM]

Trigger workflows within 3rd party document management systems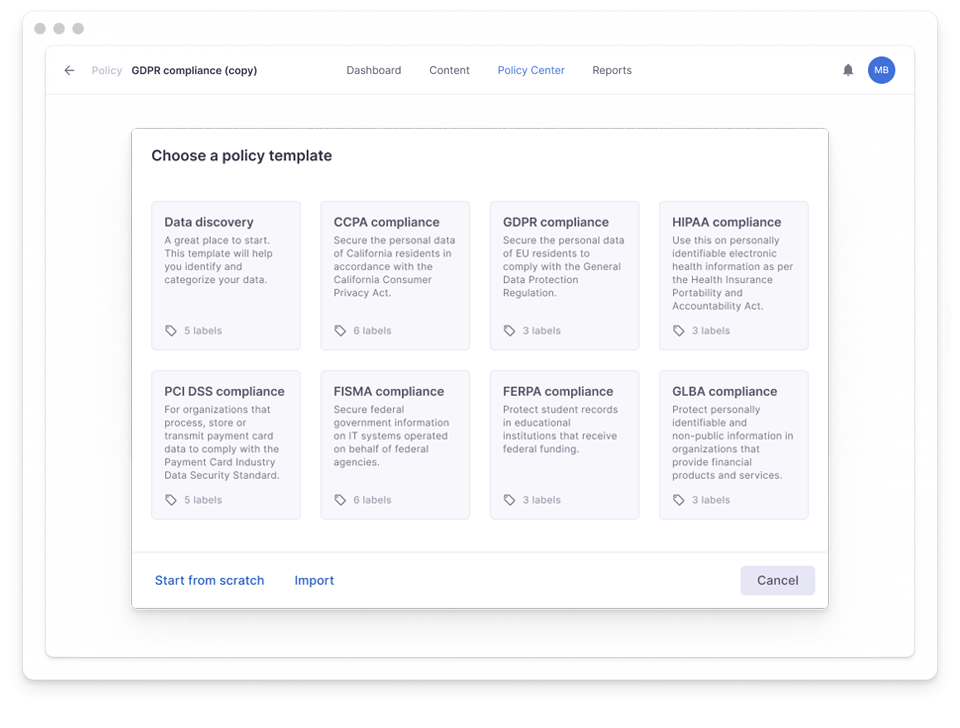 ---
The main task classifying content in a policy is knowing the rules of what causes unstructured data to be placed into a group. Many organizations have defined classifications as part of their content policies, along with written guidelines for users to consider when making decisions on asset classification.
The Dryv platform supports this with an out-of-the-box entity library, A.I. modules, and the ability to extend and customize both. Define the rules to meet your business needs regarding:
Specific policies

Guidelines

Regulations

Use cases [as necessary]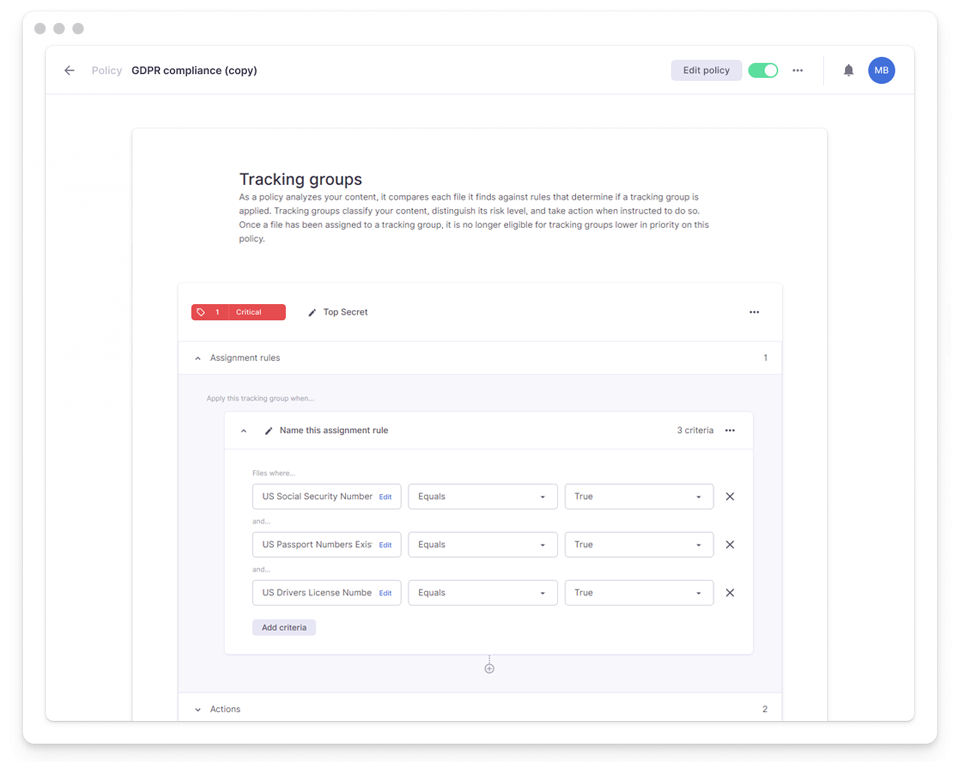 ---
Streamlined automation for comprehensive governance and oversight
Specify any number of automated actions to apply to content, permissions settings, and other systems

Content may be encrypted, locked, or segregated, and permissions, metadata or sharing rights may be updated

Content may be automatically moved and organized to specific repositories or geo-locations to meet GDPR and similar compliance mandates or organizational requirements
Enhance content insights across key departments and resources
Real-time notifications ensure all stakeholders are up to date to all alerts, changes or actions executed by the system

Notifications can be sent via email, text [or optional Microsoft Teams or Slack channels]

Integrate into your existing notification or security center applications