---
If you're looking to migrate content to the cloud for the first time or considering a move to a more cost-effective cloud solution for your higher education institution, then it's time to study up on digital transformation.
The Dryv platform enables higher education institutions to synchronize or migrate large file volumes across cloud and on-premises platforms at scale. We've helped colleges and universities across the globe move their campus to the cloud with no disruption to staff, students, or operations.
Modernize campus IT
Eliminate the risk of a system failure or data loss by decommissioning aging hardware. Increase security and peace of mind by automatically migrating to more modern platforms.
Better position your institution to save costs and drive ROI by staying agile with your content. Seamlessly transition to more cost-effective vendors and reduce the maintenance cost of legacy system
Effective collaboration for students
Enable staff and students to focus more on their academics than file management by streamlining storage and secure collaboration across the institution.
Indiana University Finds Their Drive for Cost Savings & Platform Flexibility
With the help of DryvIQ, Indiana University migrated nearly 3 PB and 140,000 users to Microsoft OneDrive.
See how they did it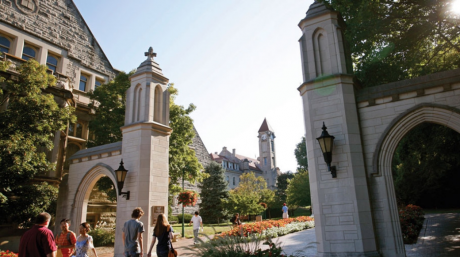 Our migration with DryvIQ has cost considerably less than our original cloud storage subscription.
Adam Sweeny, Microsoft O365 Team Lead
---
Zero impact to end-users, existing systems, ancillary integrations or operations

Full migration simulation, predicting outcomes and providing insight into organizational content

Preserves existing content governance and retention policies

Continuous copy mode executes content transfers in the background, temporarily synchronizing source and destination

Automatic transformation and management of forbidden target system file names, characters and types

Selectively sync content and folders based on rules, events, metadata, and filters

Extensive reporting and audit trail of all content transfers