11.14.2019
Work hard, play hard.
If your impression of Microsoft is just a "tech company," you should think twice. For those of us who do know, Microsoft Ignite is one of the best times of the year – as Microsoft knows how to work hard, and play hard. For five days, nearly 30,000 Microsoft partners, employees, and customers flood to Orlando, Florida to attend one of the largest events in the Software, Information Technologies, and Databases & Information Systems areas. Hundreds of sessions are presented by Microsoft, MVPs, Regional Directors, and experts within their field. The technical depth of the sessions ranges from a community-driven roundtable conversation to a deep dive into the bits and bytes of the different Microsoft products and services.
After four productive and insightful days in the Partner Solution Zone, Microsoft rewards attendees and staff with a visit to Universal Studios Park. We had an awesome time in the park relaxing with some of our partners that we don't normally get to see!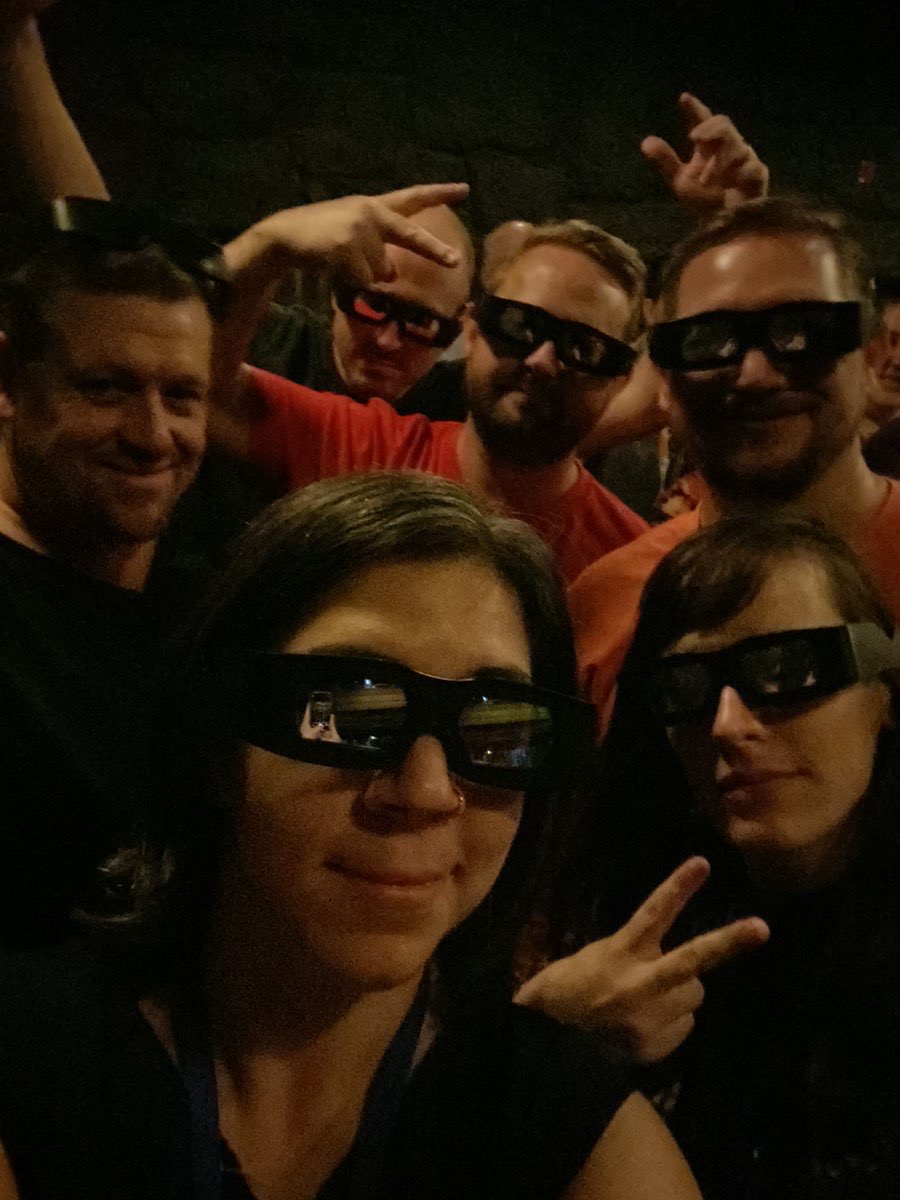 …Back to the Booth
We had a productive week in the DryvIQ booth as well! Here, we spent our days fully meeting with our existing partners, happy clients, and people who never heard of us.
The booth was a great space to get feedback from our existing customers and showcase our strengths to new prospects. Many attendees visited the DryvIQ booth to engage with our team and ask us what "content without boundaries" really means. We enjoyed the deep technical conversations and giving live demos. The questions and concerns that we hear from folks regarding their content management challenges in 2019 never cease to amaze us.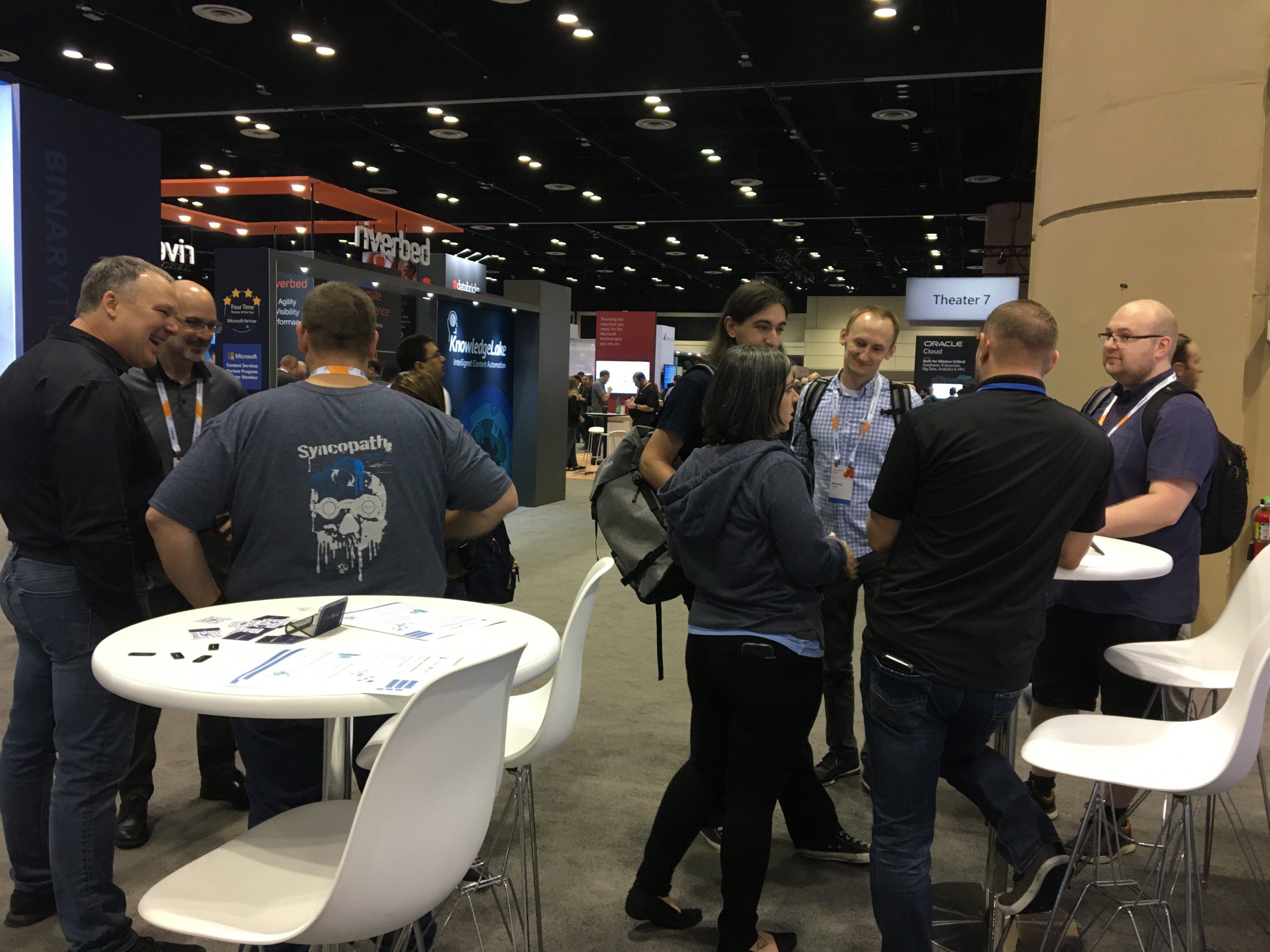 And of course, we handed out a lot of swag as well. Our famous Syncopath T-Shirts made a return this year, and we had many familiar visitors from previous years swing by to say hi and grab their 2019 edition.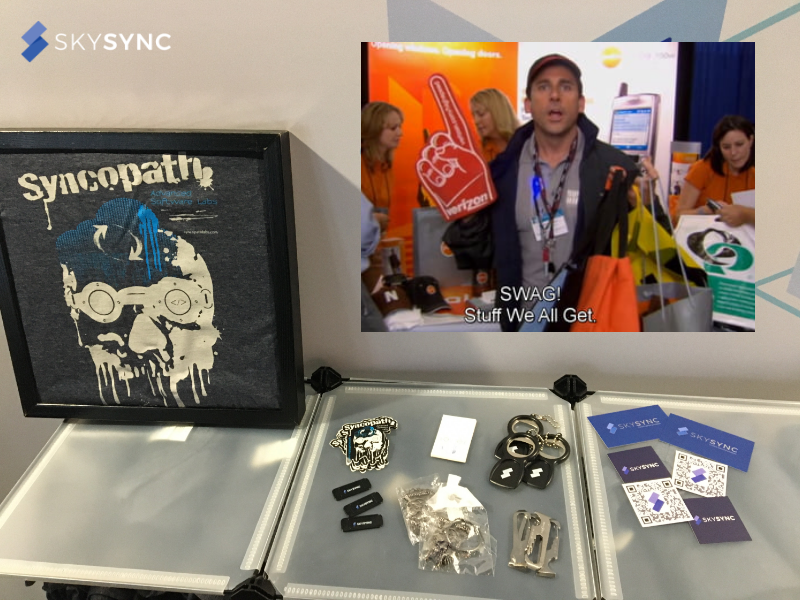 Several of the attendees who visited the DryvIQ booth had a similar story, however. We repeatedly heard from organizations wanting to move to a cloud-based storage system, but struggling to get their users accommodated (happily, at least) to the new technology. Or even vice versa, in which the users attempt to adopt their own new cloud sharing services. However, their organization is hesitant about shifting to an unfamiliar cloud environment.
But we've heard this "cloud storage user adoption" story before. And either way, DryvIQ is able to offer a solution.
Improving Cloud Storage User Adoption With Content Synchronization
Takeaways from Microsoft Ignite 2019
With Dryv's content synchronization abilities, organizations are able to maintain their legacy storage systems and adopt newer cloud storage options at the same time. By enabling file synchronization, users can access the same, updated file from either storage platform – regardless of where they're located. Organizations can even leverage this feature temporarily. For example, an organization could keep its on-premises storage platform while simultaneously migrating that content to the cloud. Meanwhile, the organization can then also train users on the new cloud technology at their own pace. Ultimately this creates happy users, and happy users use new technologies. After all, what's the point of integrating a new technology if no one is going to use it? Or on the other hand, even use it correctly?
Thank you to Microsoft, to all of our partners, our current and future clients, and all of our new friends. It was another great Ignite experience, and we'll see you next year.
Want to keep up with other upcoming events DryvIQ will be attending? Follow us on LinkedIn and Twitter.

DryvIQ
Related Posts
Discover what DryvIQ can do for your business
Book a call with our team to discuss how enterprise content integration can empower your business and workforce.